India's distinctive boutique cafe, The Chocolate Room has launched its first-ever Co-working cafe & lounge at Opp Hitex entrance, Madhapur, Hyderabad. The Cafe & Lounge was formally inaugurated by Indian Actress Nidhhi Agerwal (ISmart Shankar fame), along with Film Producers Ram Talluri, Abhishek Nama and Film Director Naveen Medaram in the presence of Mr. L. Chaitanya Kumar & Mr. Vikas Punjabi Co-founders & CMD of The Chocolate Room India Pvt. Ltd.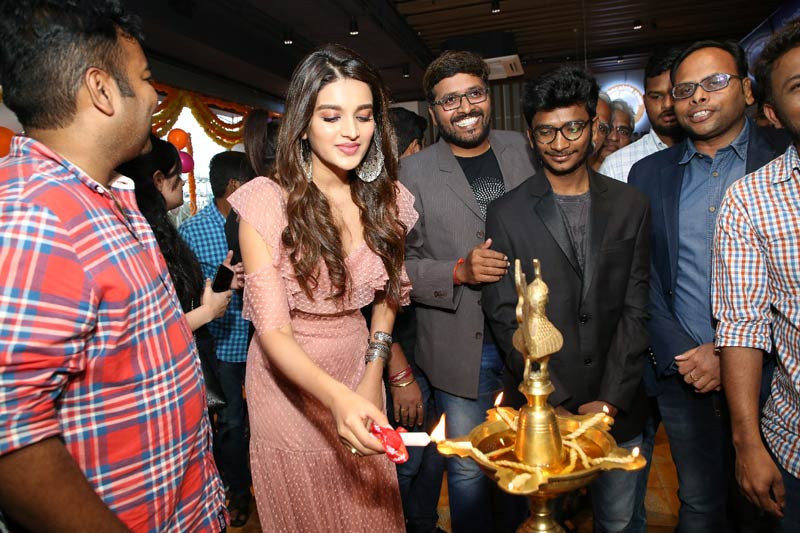 Mr. L. Chaitanya Kumar, Co-founder and CMD, The Chocolate Room says, "We are very pleased to announce the launch of our Store in Hyderabad, The Chocolate Room's latest Cafe in Hyderabad marks the opening of the brand's 310th cafe globally Spread across 3200 sq.ft. We have endeavoured to create an unmatched chocolate experience. Today with over 300+ stores spread across the globe we have received an immense response by chocolate lovers across the globe. Our aim is to expand globally and provide our customers with a unique chocolate moment every time they visit our store". For over 12 years India's most famous chain of the chocolate cafe is delighting its customers with irresistible treats and has been creating a new wave of chocolate culture worldwide.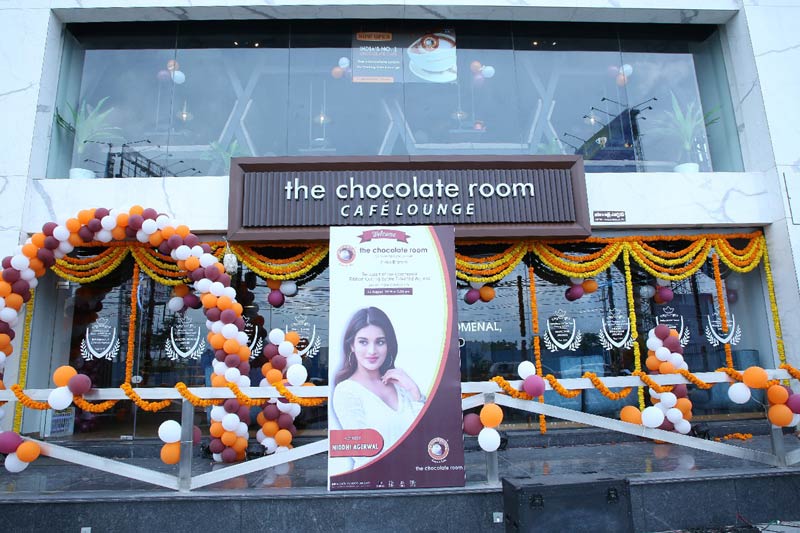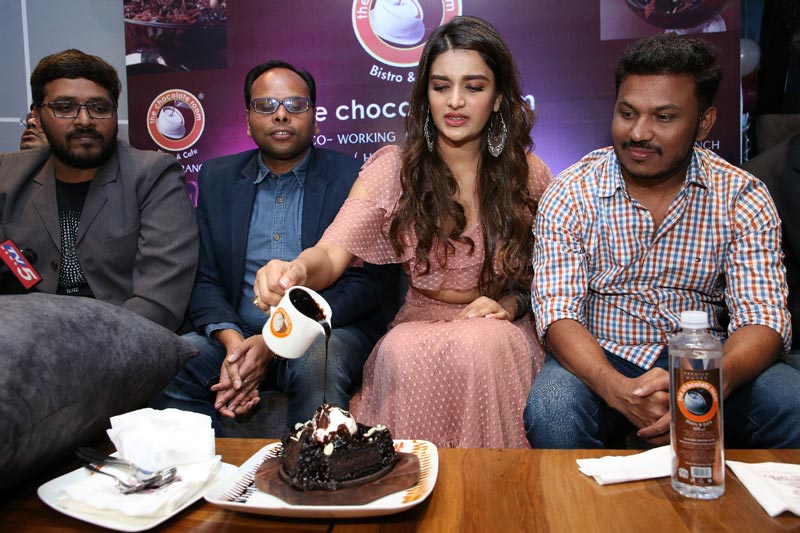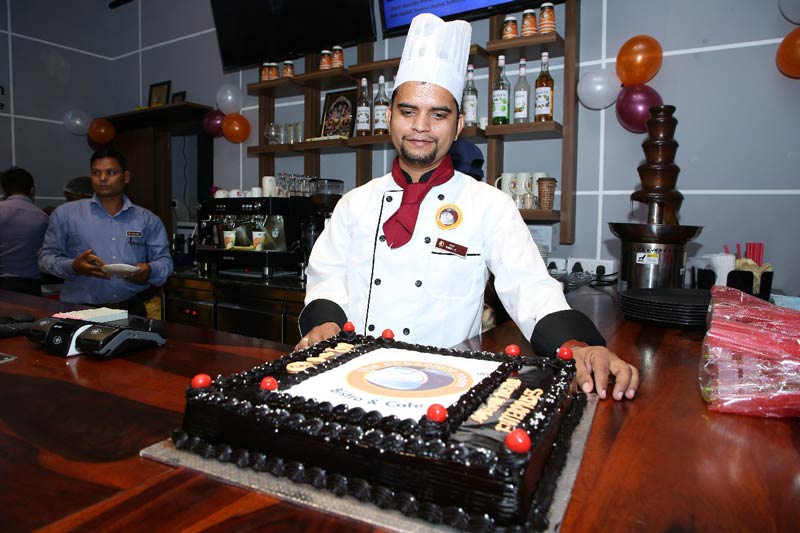 A treat for all foodies from all age groups, The Chocolate Room is an ideal cafe for everyone with a passion for not only chocolate but also mouth-watering offerings such as Chocolate bomb, Brownie sundae, Mexican Bells, Fusion Sandwiches, Burgers, Mouth-Watering Pancakes, Frozen Coffee, Fruit Frappers, Chocktails, Side Serves, Sundaes, Colada, Iced Tea, Waffle Wonders, Affogato, Pastries & Desserts to name a few.
B. Srikanth & B. Rajeshwar Franchise partners Hitex branch says The Chocolate Room is located in one of the posh areas of Hyderabad with a seating capacity of 70+ people. The stories were renowned for being a specialist chocolate indulgence lounge style, offering customers a unique chocolate experience. The new store is a Lounge model offering various flavors of Italian hot chocolate, chocolate fondues, chocolate melting pots, and a variety of chocolate cakes, waffles and Belgian chocolates among others. In this store, we introduced a menu of fusion & lot of core food items.
The cabins are designed in a way that allows the guests to rest' while they are at work and gives stress-free and these are so helpful for new startups. We have four cabins designated for co-working and also have a 70+ seater lounge. In Hyderabad, this is the first cafe Co-Working launch. Where all the Startup guys can have unlimited choices of food & relax work.