Telangana State Innovation Cell (TSIC) in collaboration with innovation partners NIRD, Palle Srujana, Inqui-lab Foundation, CIPS and CREYA hosted T Innovation Utsavam on June 2, 2019 in Hyderabad.
The event was a spectacle of Innovators from different age groups, backgrounds and diverse sectors, ranging from student to rural innovators, showcasing their innovations, appreciated and celebrated by the audience.
The primary motto of the event was to celebrate the stories of these inspiring innovators who have gone against all the odds to create a significant impact on their local communities, as most of them go unnoticed.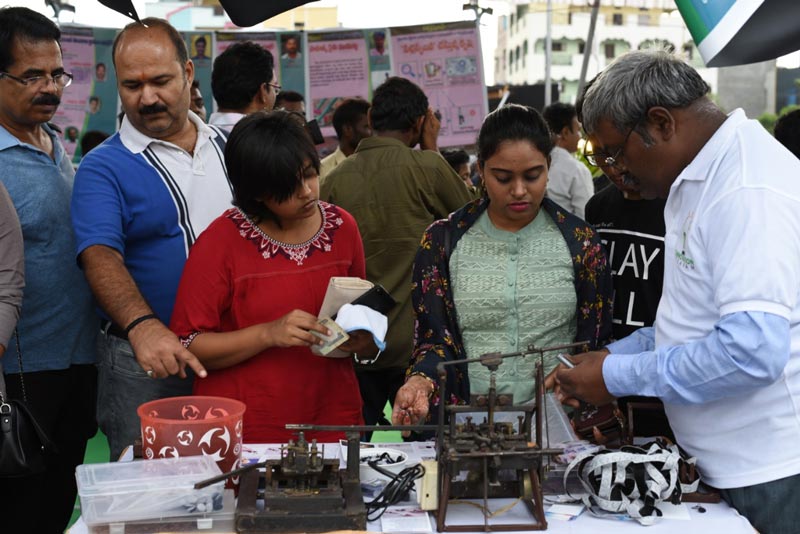 As the proverb states 'Necessity is the mother of invention' these innovators are problem solvers who are driven to solve the unnoticed yet pressing issues of rural Telangana and have thus come up with innovative solutions to ease the pain of a common main.
This event aims to reach every part of Telangana, one step at a time and make innovation a colloquial term even in the remotest of the districts.
The event kick-started with a grand showcase of 65+ innovations by student innovators and rural innovators from different districts of Telangana.
The event was inaugurated by Jayesh Ranjan, Principal Secretary, ITE&C Department, Government of Telangana.
Looking at the exhibited innovations Jayesh Ranjan said "We always knew that the talent existed in Rural areas while identifying them was a bit challenging. And now that we have learned that there are so many innovations coming up from the state, it is time to recognize them and create a market for them. This is the gap we have to bridge."